PopoPowl delivers easy, quick, and fresh Poke Bowls through online orders only. They pride themselves on a straightforward stress-free system that skips long lines at good Poke Bowls stores and the lack of a pop-up store, reducing costs, and thus making the powls cheaper for consumers. 

Because of an absence of a physical presence, PopoPowl needs a strong identity that could bring the brand everywhere. What is better than a mascot!

Popo is the bear behind PopoPowl and so Popo's face is on everywhere. Popo will be on packaging, delivery bags, merchandise with a signature frown and red cheeks, both of which are traits that make the brand identifiable and portable.
PopoPowl needed its own website (as opposed to sites like Grubhub) to establish its individual entity as an online presence. ​​​​​​Just like how McDonald's lets you order through their own website.
The simple and clean lines and interface reflect the straightforward quality of PopoPowl. Nothing unnecessary.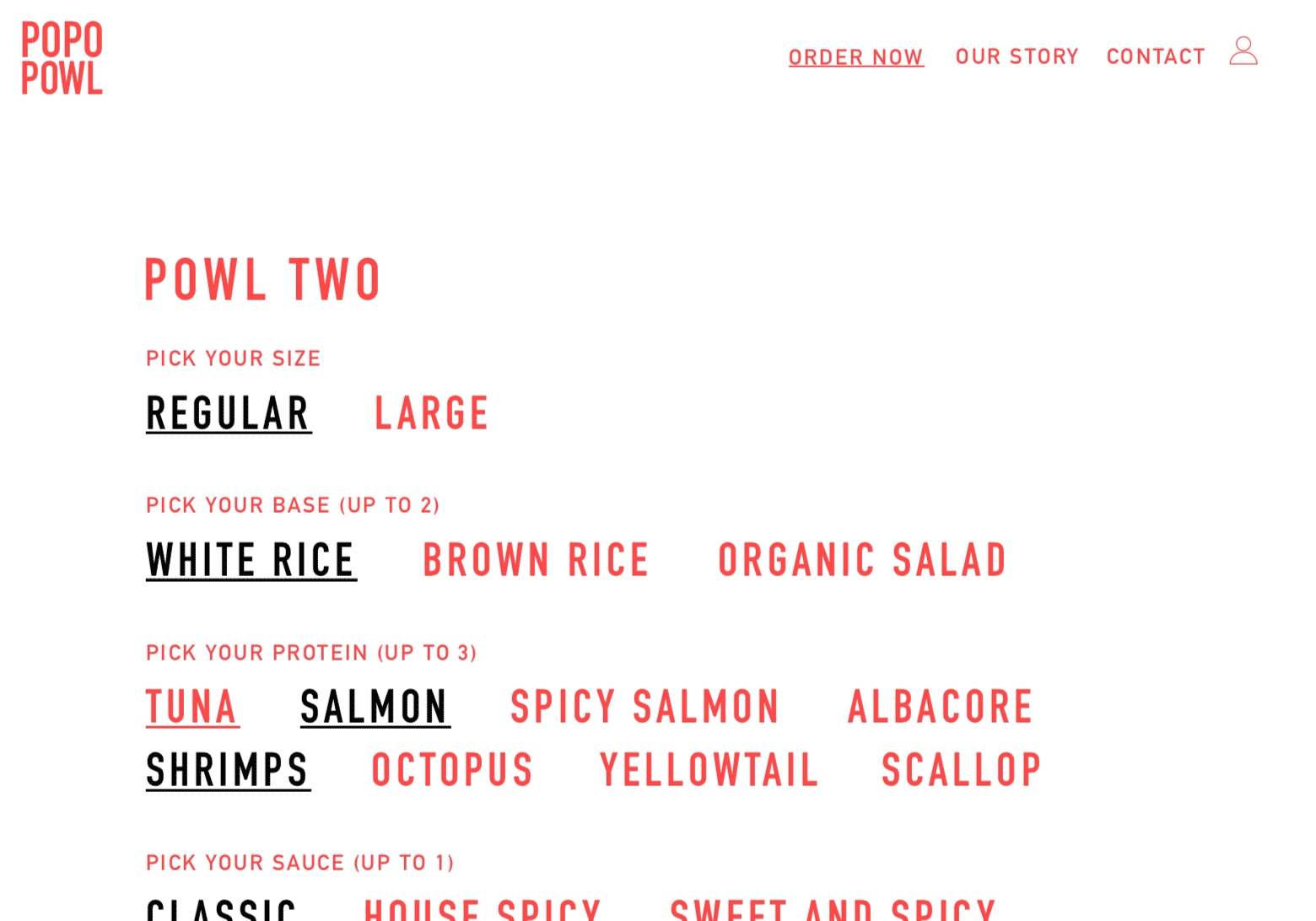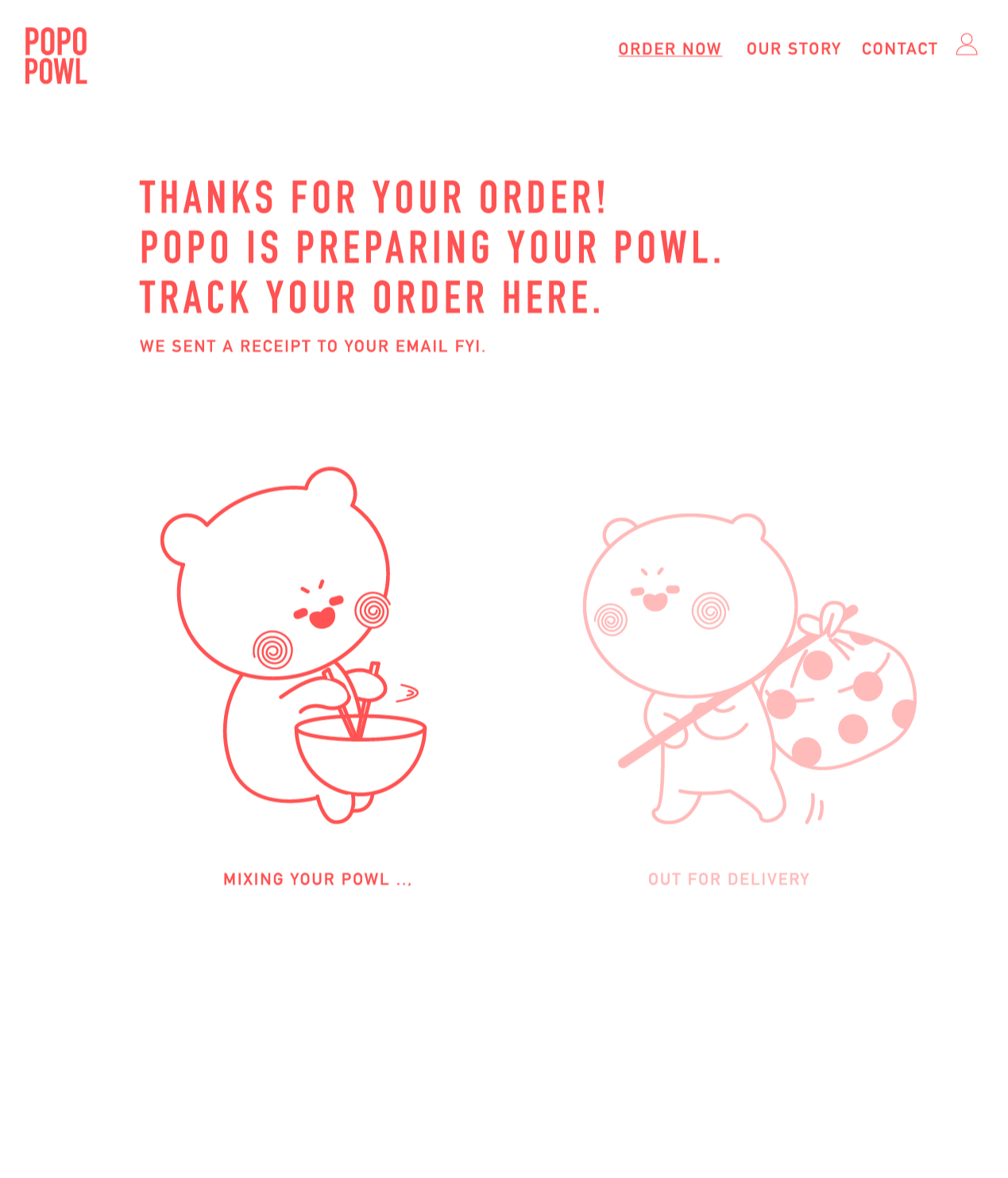 When it comes to packaging, most Poke Bowl spots give you a paper bag or plastic bag to put your bowls in, which serve to make holding your bowl easier, but it's unnecessary waste, so we came up with packaging with a special mechanism that 1. is recyclable 2. is convenient and super portable 3. enhances the power of Popo's identity.​​​​​​​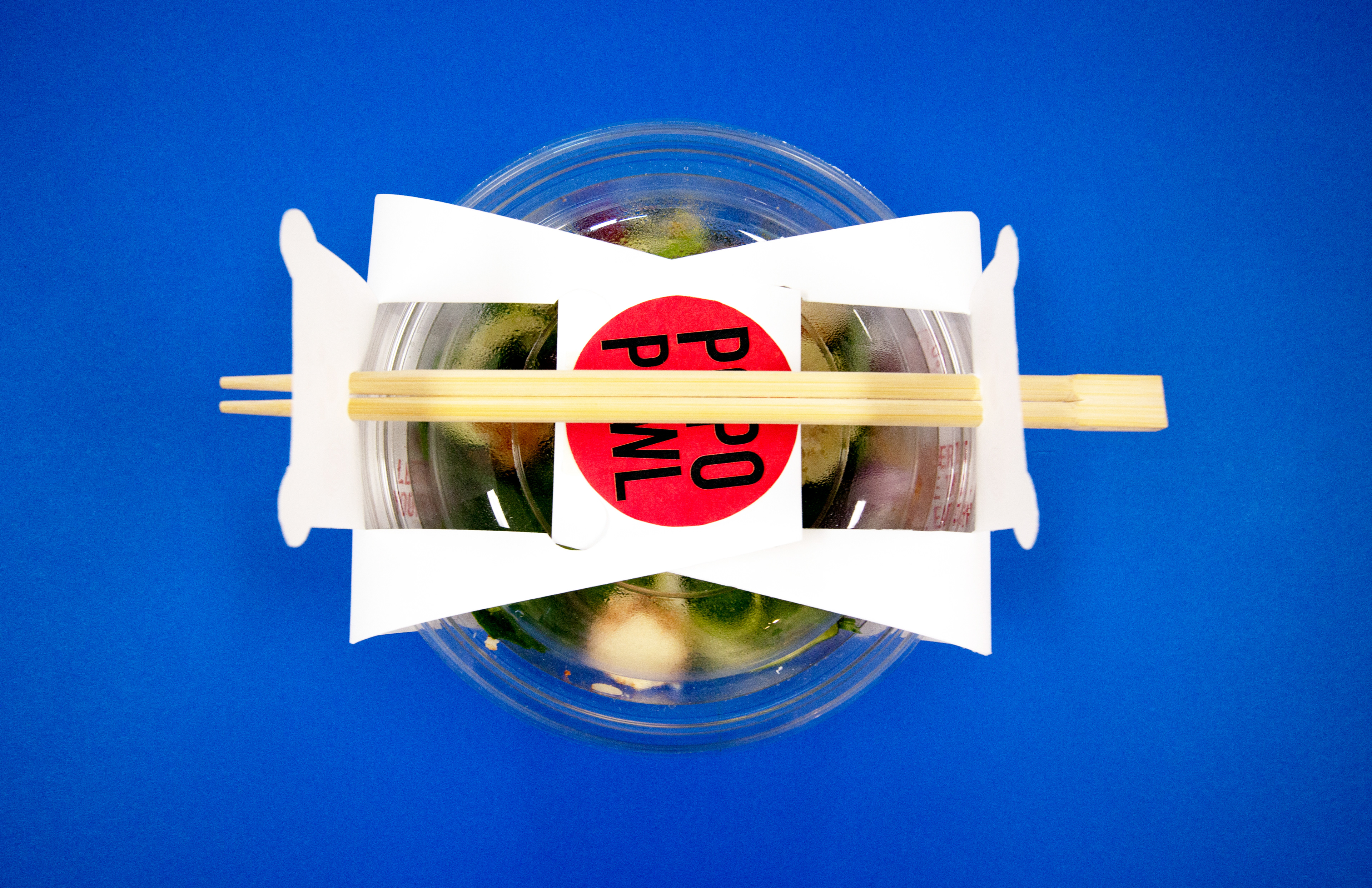 The chopsticks serve as handles for bringing it around wherever you go. To make it more secure, we put slots at the sides of the packaging for the lid of the bowl, so that it doesn't slip out of place.
The packaging is paper, but the bowl itself is plastic. A lot of people think all plastic is bad, but they actually take up less space in landfills compared to papers, and depending on the type of plastic used, are much more reusable and recyclable than paper. 

So to ensure consumers take action in recycling the plastic bowls, PopoPowl offers a free Powl everytime consumers collect and recycle 5 empty Powls. This serves to 1. preserve the environment 2. encourage repurchase.
Ultimately, a straightforward but not thoughtless packaging makes "unboxing" a Powl an experience for the consumer, who is more likely to explore the packaging and notice the notes for recycling inside.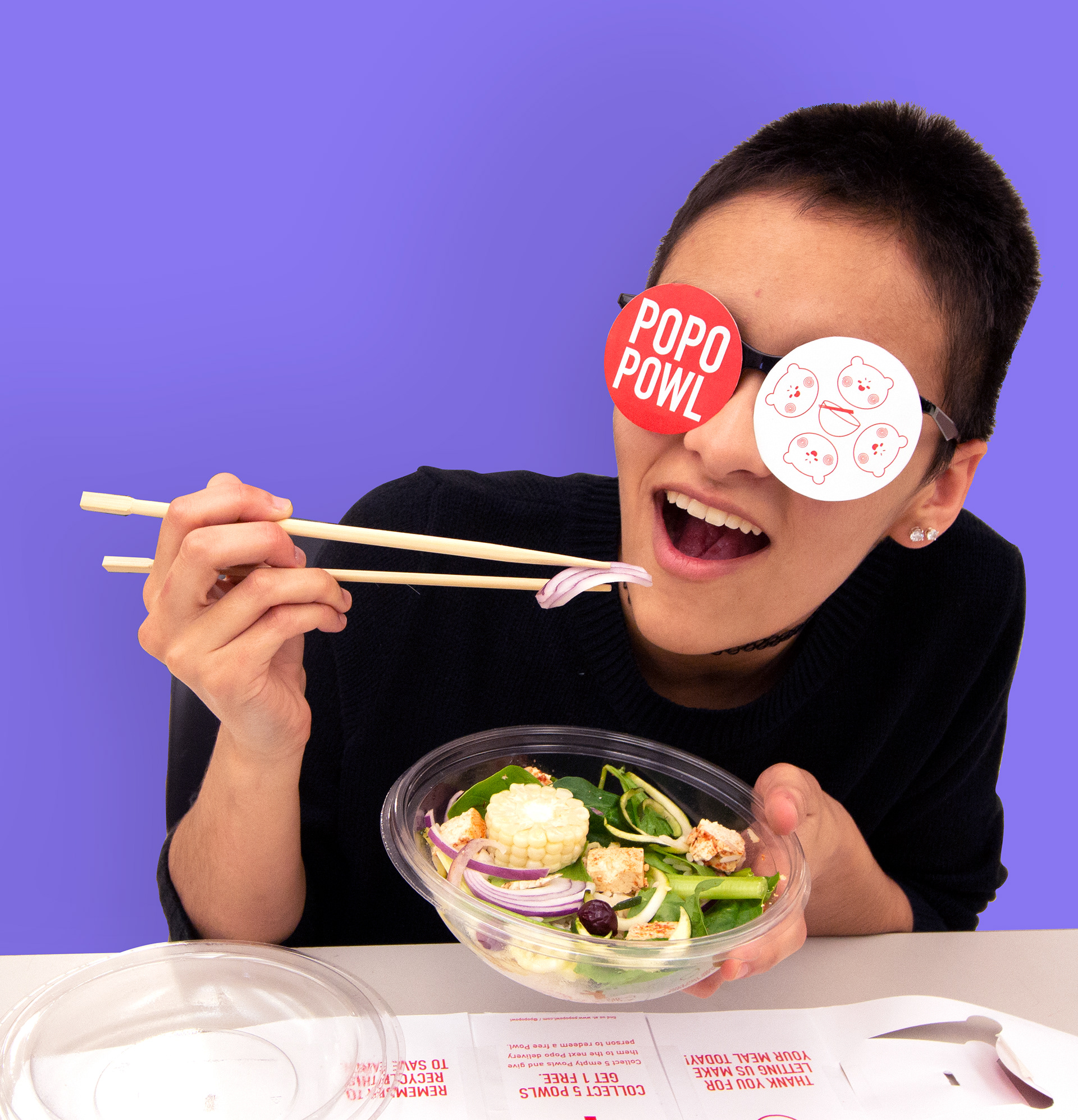 Fun fact: People have walked up to me to ask about where I got PopoPowl when I brought it along with me for the day.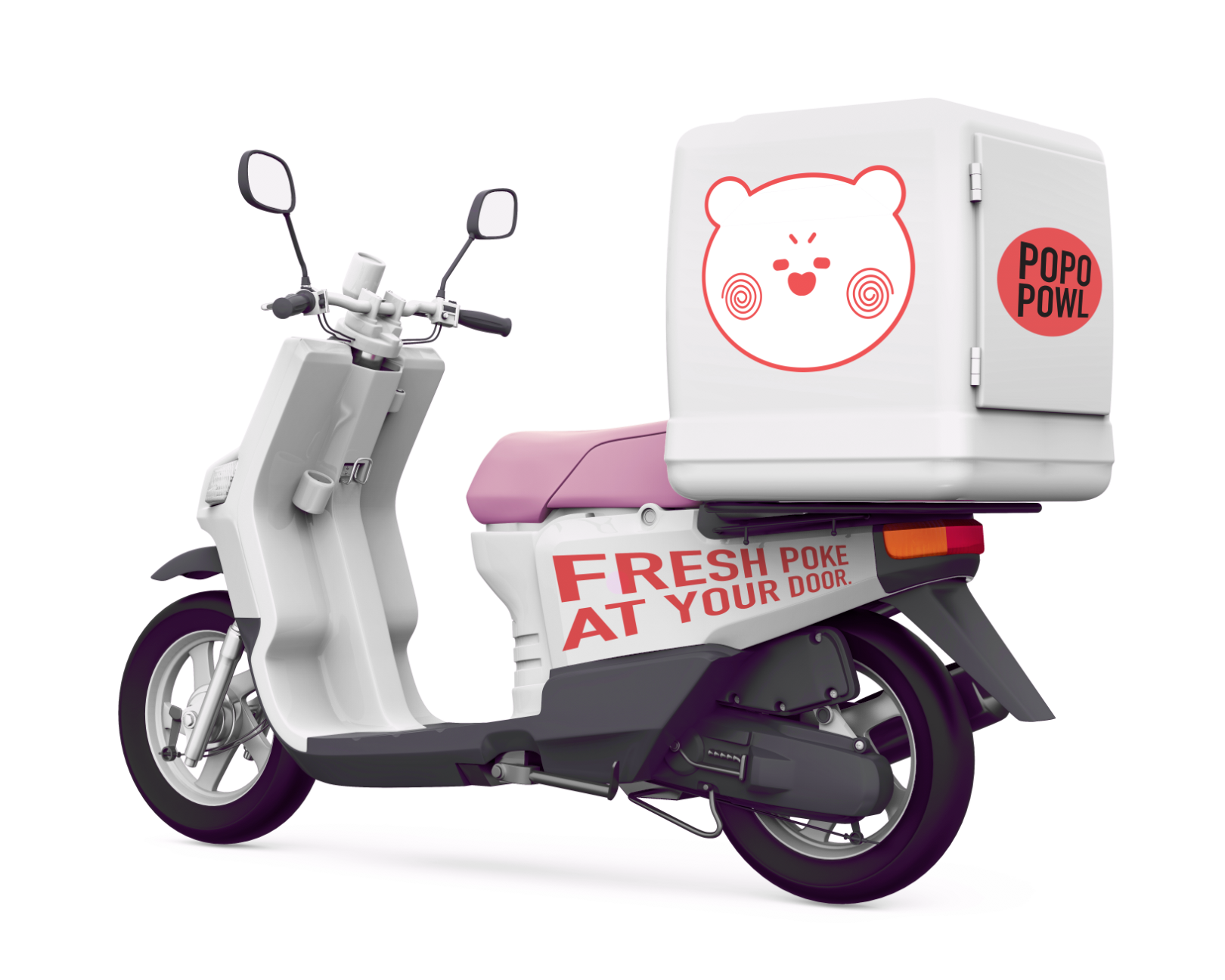 BTS: Process and and late-night trial-and-error shots
Does it need packaging and why? How can we make it sustainable? What makes the PopoPowl different? Personality? How they do things? etc. These are questions that were analyzed and the answers went into crafting a solution through design.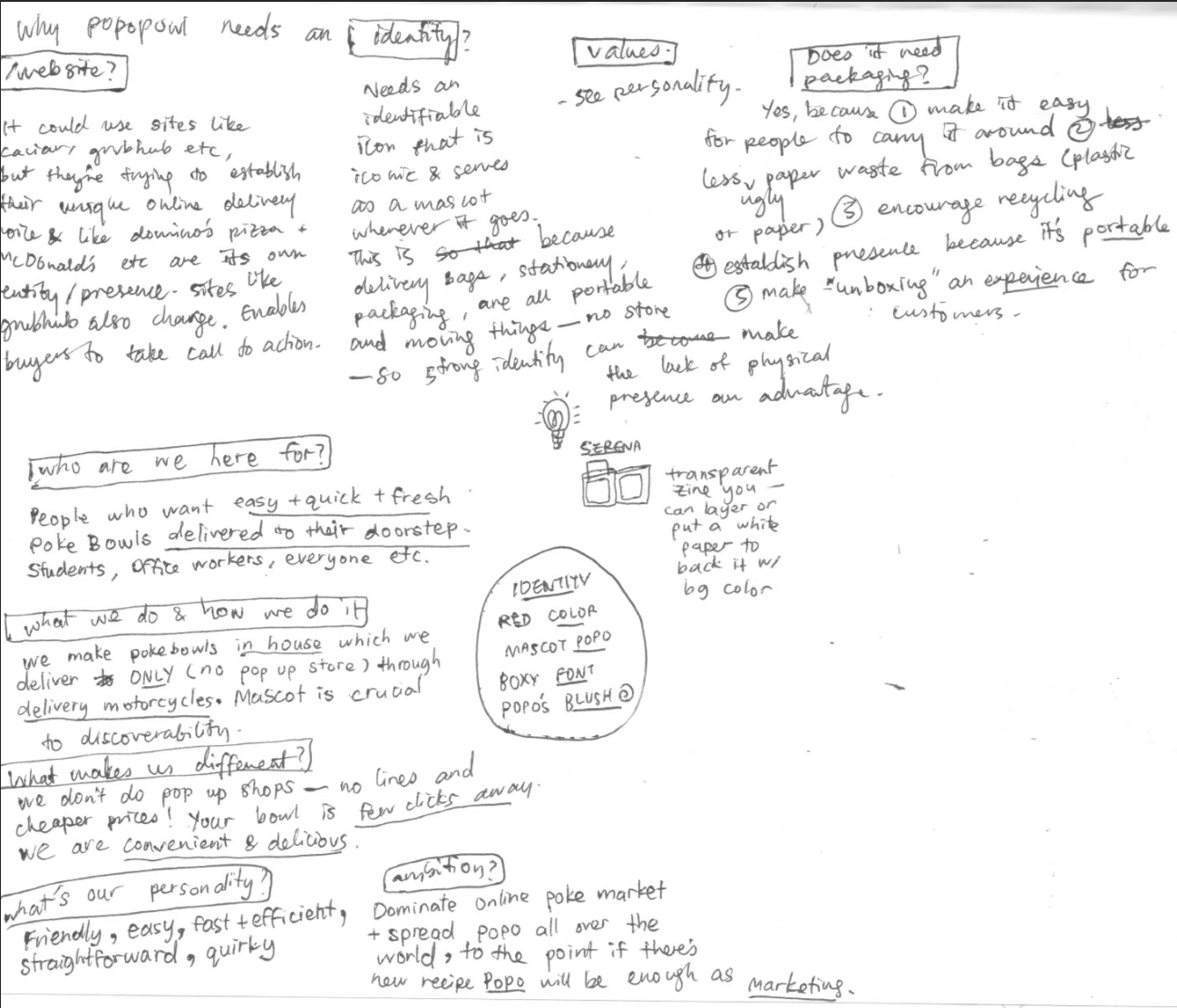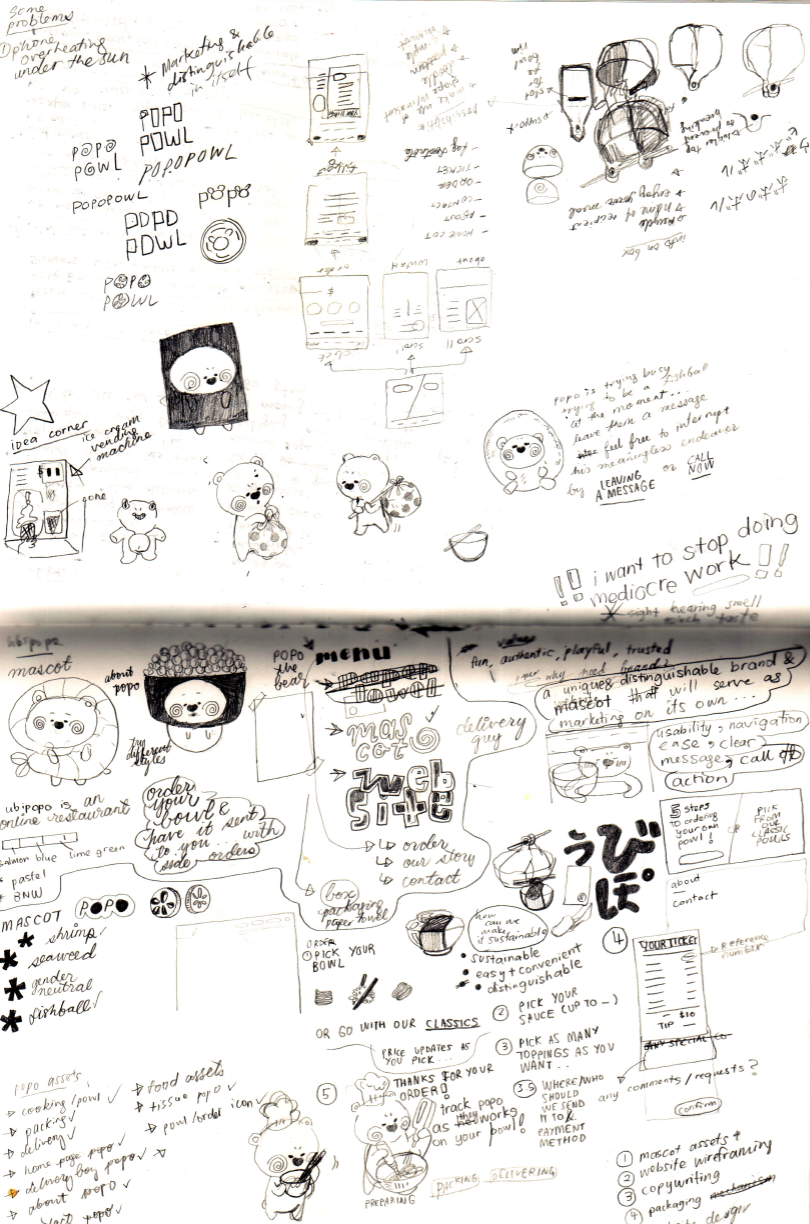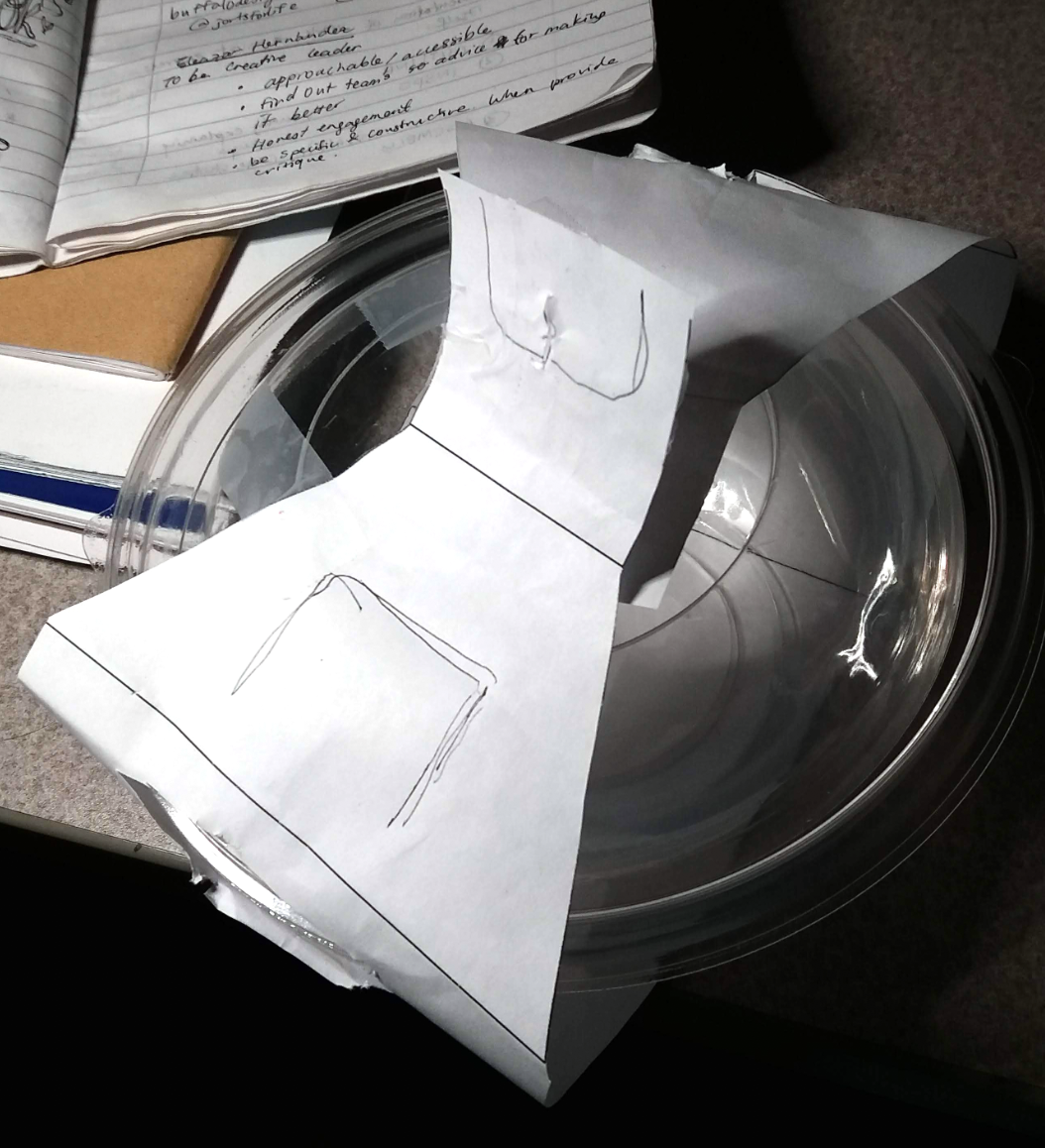 Multiple prototypes were done—many of which failed. I tried different designs, different layouts, different sizes and measurements, different shapes, etc. Needless to say, much paper was recycled during the process.